ABOUT ProCEO
Founded in 1998 as "Continuing Education Online", ProCEO, Inc. remains true to its core mission of developing and delivering quality web-based interactive education to health care industry professionals. Over the last fifteen years, ProCEO has experienced considerable growth, currently serving over 100,000 registrants who participate in educational programs provided on behalf of several very large health care enterprises.
ProCEO products and services equip medical organizations with all of the tools necessary to outsource development, delivery and administration of online training and education programs. ProCEO creates customized course content designed to meet the needs of the facility and implements online presentations which are branded with the organization's "look and feel". This is accomplished through the use of ProCEO's proprietary Learning Management Software system known as the "Online Secure Course Administration Resource" or OSCAR; and through the assignment of experienced education consultants who work with facility staff to develop and design course material which meets the specific goals of the institution. In addition, ProCEO provides a complete technical assistance and customer support help desk that is available to all users around the clock.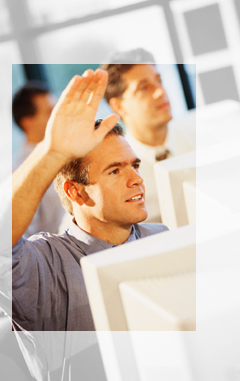 Unlike other companies who provide learning management system software or "off the shelf" presentations, ProCEO provides seasoned consultants (all medical professionals themselves) who will work directly with facility educators and administrators to fully develop their training concepts and basic source materials (such as policies and procedures, lecture notes, PowerPoint presentations) into informative, time-saving, easy-to-use online employee training programs. These programs are completely customized to meet the organization's goals and ProCEO's quality assurance methods guarantee that the presentation will be well received by both clinical and non-clinical staff. The educational experience is maximized by the combination quality content and an effective intuitive delivery system.